All you'd expect from a SaaS DAM and more, including advanced cognitive features for video and images. Built in Microsoft Azure – the Trusted Cloud.
Cognitive Services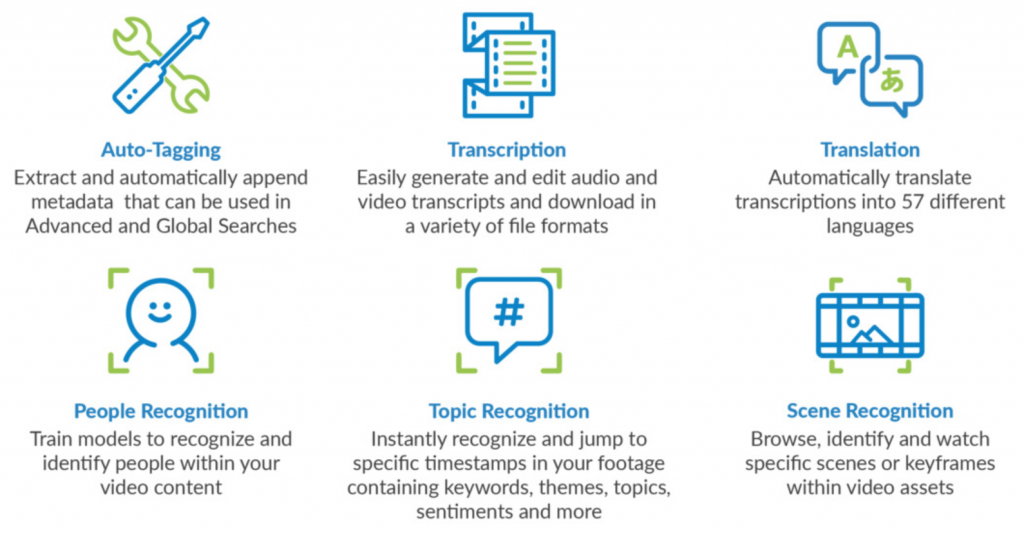 Video
Uses Microsoft's AVI (audio visual intelligence) – Video indexer
Transcripts
-Translation – Convertible to many languages
-Searchable, Time stamped
-Downloadable in many format including many transcript formats
-Screen text grabbed via OCR
People recognition
-Large database of nearly 1 million known people
-Enroll your own faces
Clipping/Trimming coming in late 2021 (shots)
Images
Text recognition
Auto-tagging
Branded Portals
Multiple Sections
-Add assets to sections
Full access by link as a default
-Restricted access available as well
Nameable and URL can be customized (past /)
As many as you like
Creative Spaces
Good way to gather assets together into working groups
Combine with Adobe CS Integration
Integrations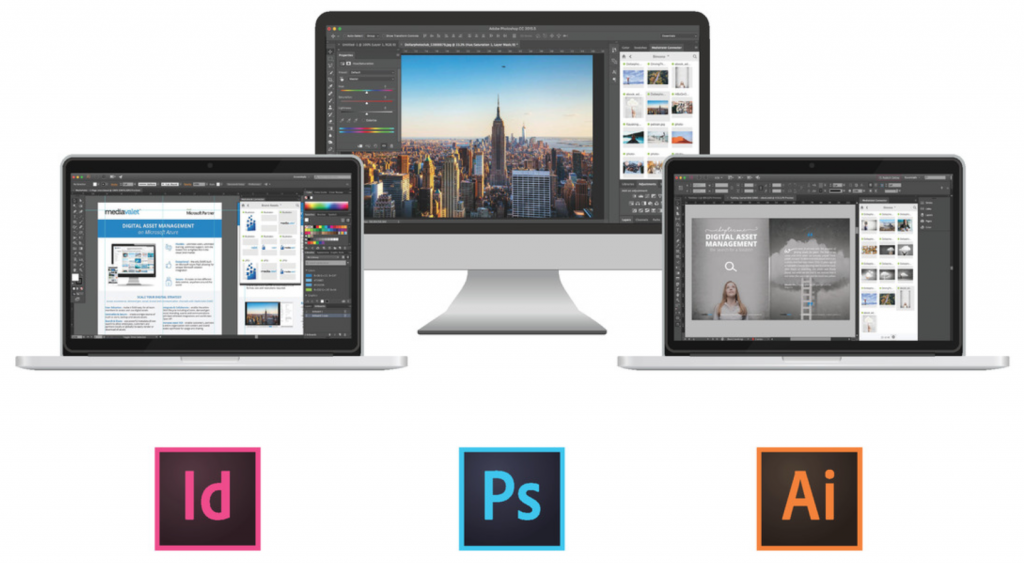 Adobe Connector | Wrike (workflow) | PrintUI | EasyBuild | Multiple CMS
and more….
For more info, visit: